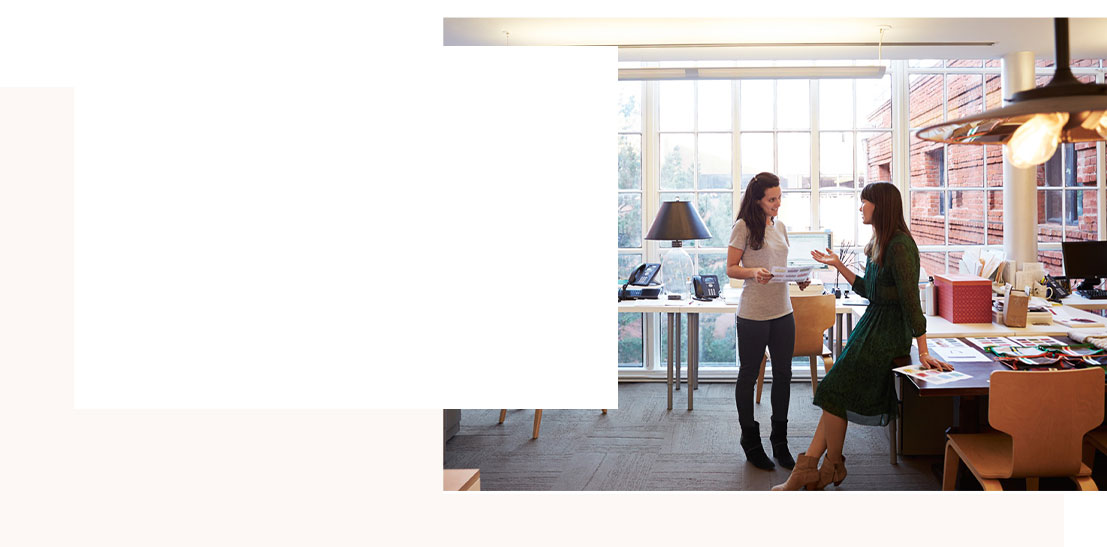 Ready to join the family? Search for a job now >
Move into your Dream Job
Come be part of our Pottery Barn family! We're a group of passionate individuals who aim to bring inspiring design to every room. From quality and safety to comfort and style, we hold ourselves to the highest standards because we want our customers to have the very best. We aim to cultivate a vibrant, creative workplace made up of diverse backgrounds and experiences, all with a common love of creating a home.
See why we call Pottery Barn home
I've gone through every major adult milestone working here — getting married, going to business school and graduating, having a baby, starting a family and these people have been with me through all of that.
– Erica, Director of E-Commerce
Our team definitely feels like family. A lot of it has to do with the fact that we're working with families.
– Jessica, General Manager Retail
What inspired me to work here at Pottery Barn Kids is that I've heard so many great things about the company. And in the industry they're really respected.
– Alia, Digital Designer
I've seen a lot of opportunity here. Being here for 8 years now, I've been in multiple roles from Senior Designer to Manager, Creative Director and now Vice President.
– Jommel, Vice President Creative
For me, Pottery Barn is the perfect combination of fashion and furniture.
– Irina, Inventory Planner


Why You Should Join Our Team
Continue on Your Career Path

We're a dynamic, fast-moving company that encourages our employees to further their careers. Our leaders create a supportive, innovative environment where anything is possible. From our stores to our corporate offices, there's opportunity to learn and grow everywhere.

Be a Part of a Brand with a Story

We got our start in 1949 in Chelsea, New York, where we got into the homewares business by selling slightly imperfect pottery and tabletop closeouts. Today, we're proud to call San Francisco our home. We've expanded into every room of the house, and passionately infuse quality and comfort into everything we create.

Be Involved with the Community

Pottery Barn isn't just a store – our customers turn to us for expertise and advice. Our stores reflect the local community through store social media, local artisans, and book signings with favorite authors.

Give Back

We want to make a difference, which is why we're committed to supporting causes like No Kid Hungry and St. Jude through annual fundraisers and charity sales. We also offer Community Involvement Time that allows employees to volunteer with the organization of their choice. Plus, we coordinate various volunteer opportunities with local Bay Area ones throughout the year.

Love Every Day

Be part of a happy, healthy career environment. Inspiring colleagues, the very best products and employee-centric events such as training, yoga classes, contests and recognition programs create a culture that's fun, authentic and entirely unique to Pottery Barn.
Full-Time and Part-Time Opportunities
We offer flexible shifts that include part time or full time shifts with day, night and weekend shifts, competitive pay, a generous employee discount across all our brands, interaction with industry professionals in food and design, and ongoing employee incentive contests with generous prizes.
View our store management opportunities on our corporate website.
Interested in cashier, stock associate, sales associate or design studio specialist? Please visit your local store to apply or submit your resume to wsretailrecruiting@wsgc.com! You can also download a PDF of our US retail application. Download a PDF of our Canadian retail application.